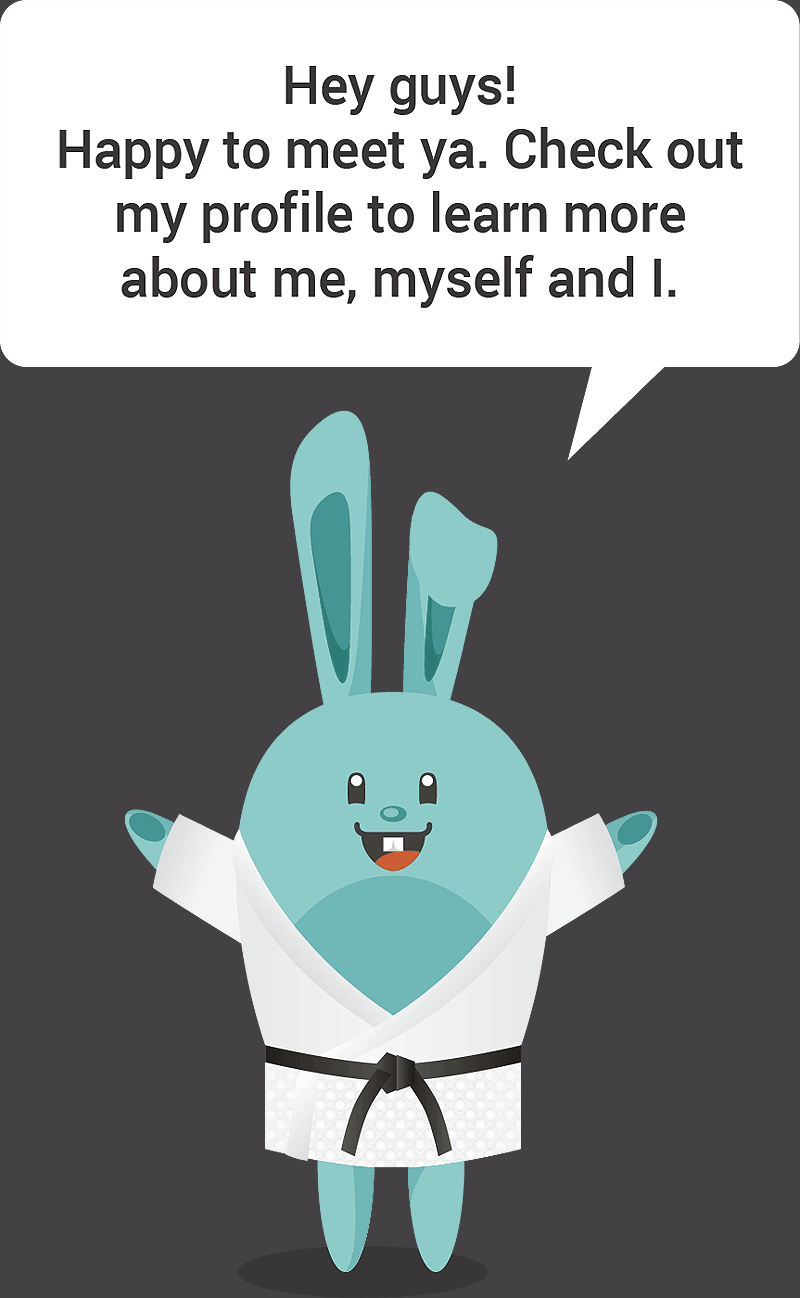 JOE: PROFILE
Name: Joe
Animal: Bunny
Hobbies: Aside from Judo, Joe stays fit by weightlifting and competitive arm wrestling.
Favourite Colour: Red. (Joe is a sucker for Japan's official colour)
Words of Wisdom: Never give up. If you get knocked down seven times, get back up eight times and show the world how awesome you are.
WHY IS HIS NAME "JOE"?
The word "Judo" literally translates to "The Gentle Way". Joe represents the techniques and "the way" of Judo. He may be a small bunny, but he has learned and mastered the ability to use his opponents strength to his advantage. Don't underestimate his size! (He can throw Doh with ease).
"Dojo" is where Judo is taught, learned, and practiced. Doh and Joe are kind of like a Dojo: they bring together and help educate people who are curious about Judo. They try their very best to carry on their knowledge to potential Judoka like you!